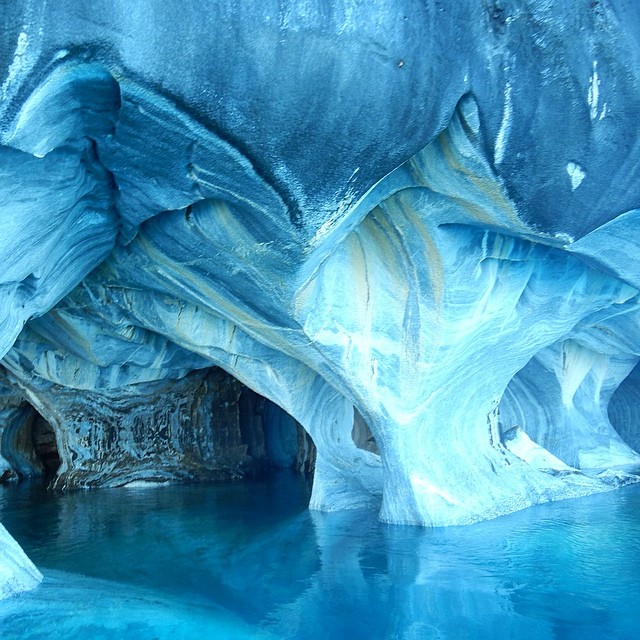 Up close inside Chile's watery Marble Cathedral

To see more photos and videos from Marble Cathedral, browse the #catedralesdemarmol hashtag and explore the Lago General Carrera location page.

Instagrammers from around the world trek to Catedral de Marmol, or the "Marble Cathedral," on Chile's General Lake Carrera to photograph the dazzling series of water-filled caves and tunnels. The unique rock structures were formed by over 6,000 years of waves crashing against the Patagonian Andes, and geologists attribute the water's intense blue to the presence of finely ground glacial silt. The Marble Cathedral can be explored by boat or kayak, allowing adventurers to get an up-close look.

Though beautiful, the Catedrales de Marmol are not easy to reach. Adventurers must fly 1287 kilometers (800 miles) from Santiago to the city of Coyhaique, and brave an additional 322 kilometers (200 miles) of dirt roads to reach General Lake Carrera.