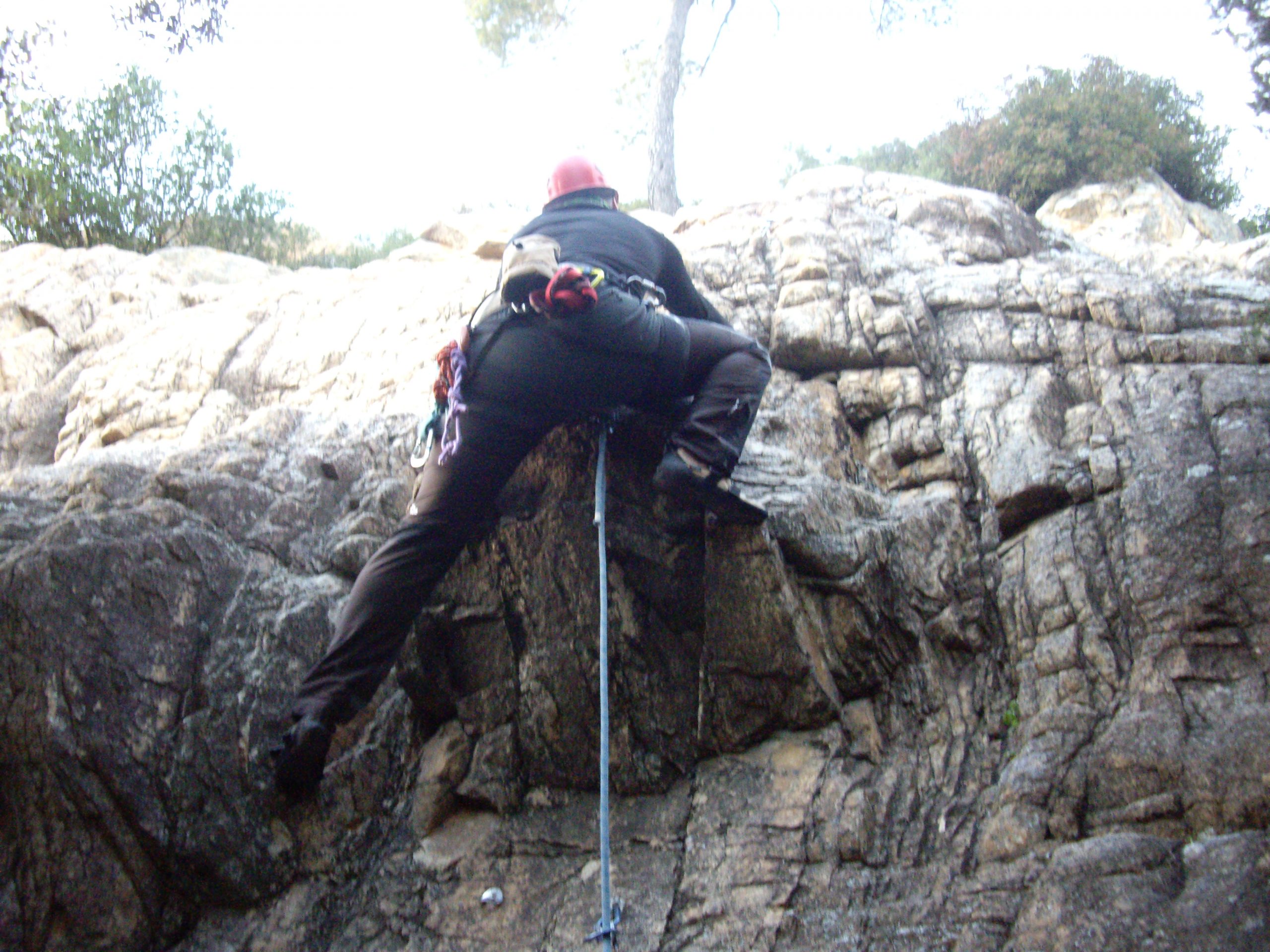 Ayer sábado 14/1 repetimos en Banyadores con Rosa. El parking estaba que asustaba por la cantidad de coches, pero como íbamos tarde, pero tarde de verdad como los auténticos escaladores de deportiva, la pared se fue vaciando.
Estuvimos en el sector Can Feixes. Reseñas aquí.
Rosa empezaba de primera en roca de verdad.
Como los cuartos estaban ocupados, hicimos Farigola Power V, luego Banyadores Way of Life IV+ y Trecking Vertical IV+.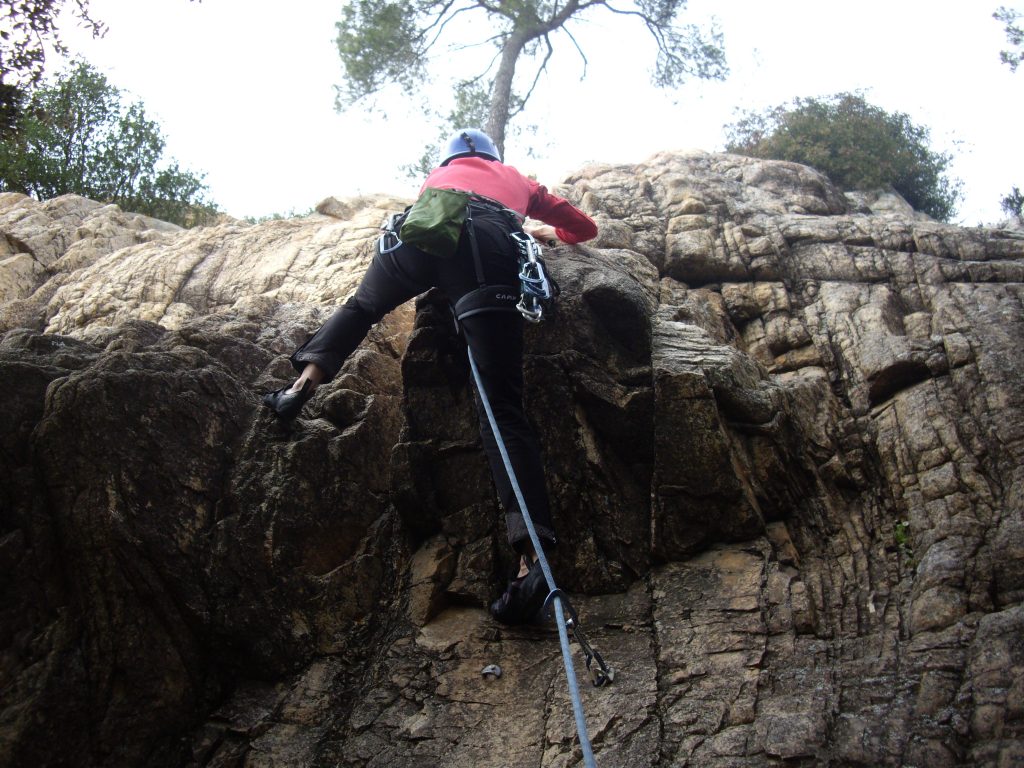 Rosa resolviendo el techito de Trecking Vertical IV+
Todo perfecto y sin ningún problema. Las molestias en mi pie también han disminuido y me permitieron disfrutar de las vías yendo de primero, esta vez. Guay!
Después visita a Travessa para que se comprara una flamante cuerda Singing Rock de 10.0 mm y 70m. Ready to climb!!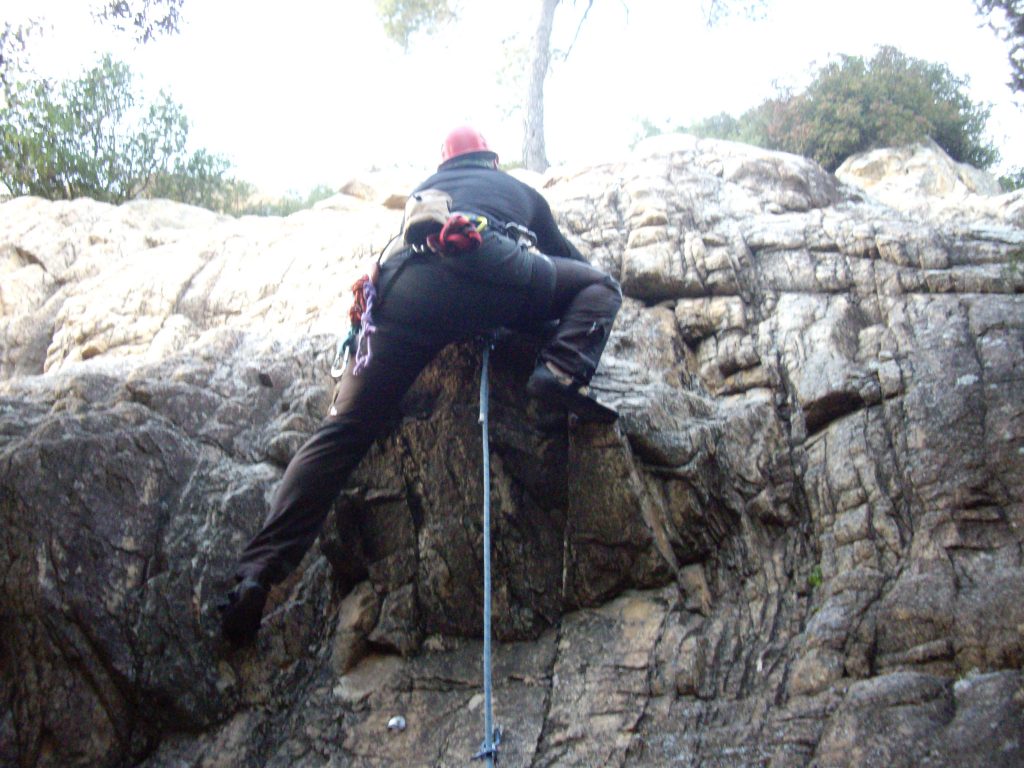 Yo en el mismo techito de Trecking Vertical