Este jueves 30 subí hasta la estación de esquí de Boí-Taüll con Bernardo y Ana.
Para Ana era el primer día de esquí así que se cogió dos horas de monitor y la dejamos a su albedrío, mientras nosotros nos íbamos a hacer el kamikaze todo el día.
Ana hizo muy buen progreso y disfrutó de su primer día, dispuesta a repetir.
No había demasiada nieve para hacer fuera pistas, pero las pistas tenían la suficiente nieve dura para disfrutar con esquís con buen canto.
This Thursday 30th I went to Boí-Taúll ski resort with Bernardo and Ana.
It was first day of ski for Ana so she took ski lessons with an instructor for two hours and we left her on her own, while we were going to do the 'kamikaze' the whole day.
Ana did very good progress and enjoyed a lot her first ski day, willing to repeat.
There was not much snow for free-ride, but slopes had enough icy snow to enjoy them if you have good sharpened skis.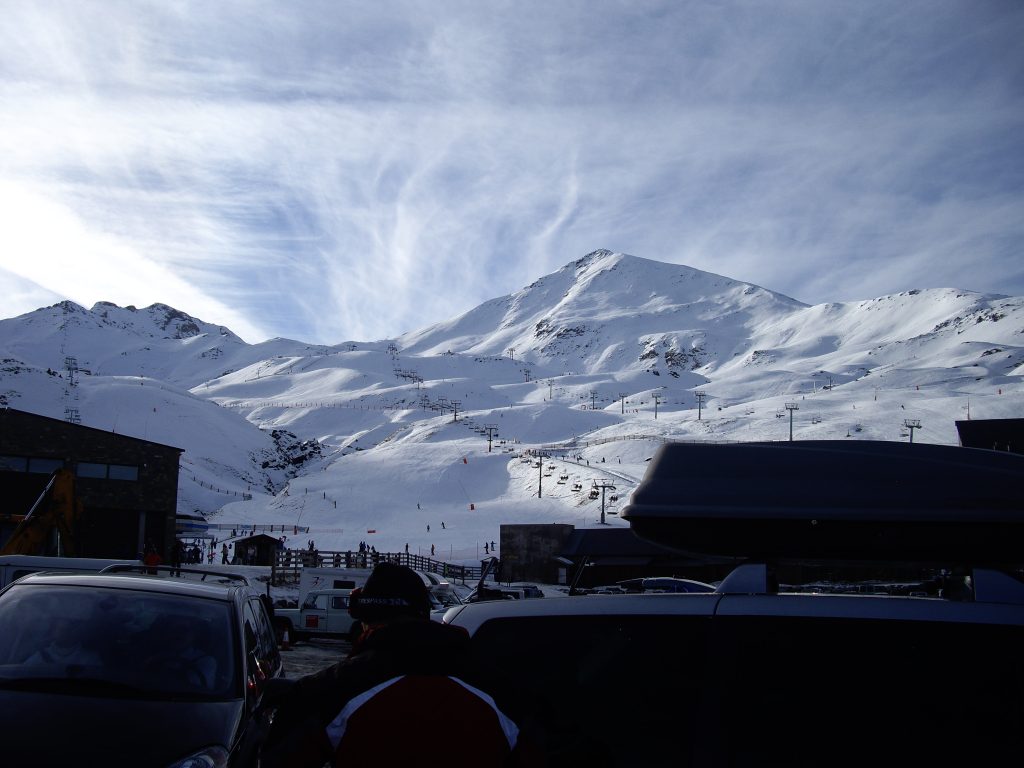 Boí-Taüll visto desde el parking – Boí-Taüll resort from the parking
Alquilé unos esquís Elan de alta gama cortos 1m55 que iban de muerte, los giros carving más cerrados que he hecho nunca.
Y eso, disfrutando con Bernardo, compi del Dir, que está super en forma y encima prejubilado para disfrutar cualquier día de la semana!!!
I rented Pro skis Elan short (5.09ft) that worked really good. Carving turns closer than I ever made.
So that, enjoying with Bernardo, a friend from Dir gym, very fit, and in addition to this he is early retired and has plenty of time to enjoy any day of the week!!!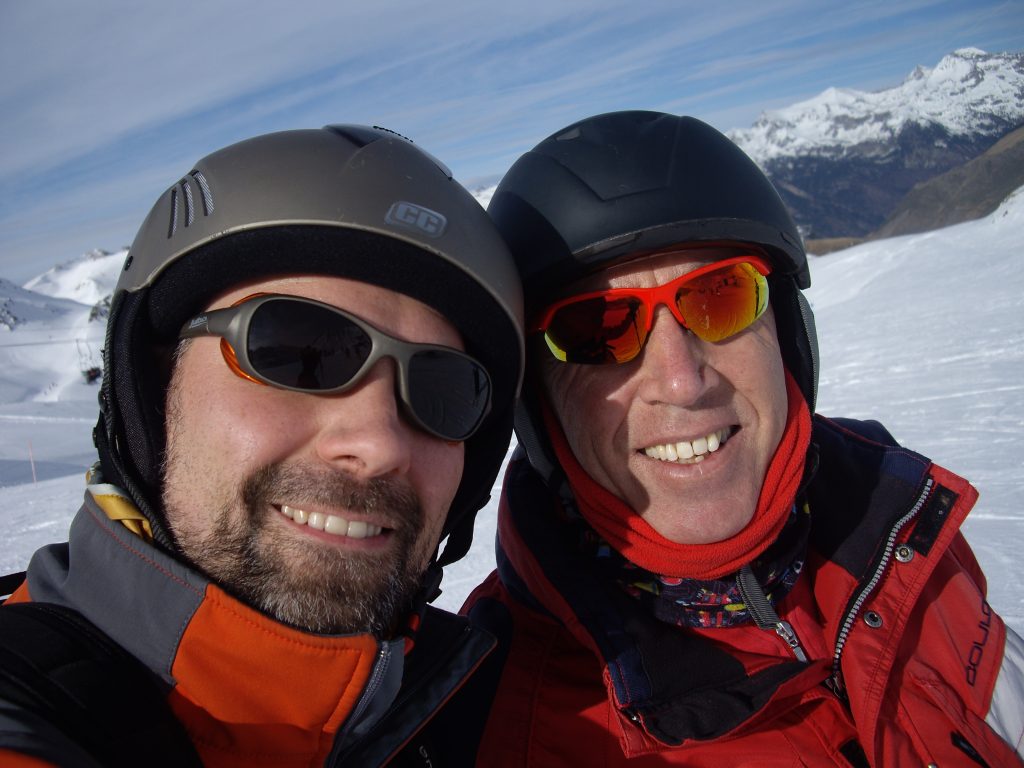 Autofoto: Bernardo y yo – Autophoto of Bernardo and myself
Día cañero recordando viejos tiempos con él, cuando la estación se vacía a partir de las 15h y puedes bajar a lo bestia sin gente 🙂
Hard work out day reminding all times with him, when we were doing crazy downhills after 3pm when the resort is empty and slopes are all for you 🙂